Sometimes We All Need a Little Help
What is LIHEAP?
The Low-Income Home Energy Assistance Program (LIHEAP) helps eligible families with home heating bills. The program partially pays the cost of natural gas, electricity, propane, fuel oil, coal, wood, or other fuel sources. LIHEAP is not designed to pay total fuel costs for households that are eligible for the program. Each household is expected to pay a "co-payment" which is a percentage of each heating bill. The amount of the co-payment is determined by the household income.
LIHEAP applications for the new heating season (Oct. 2023 – May 2024) will be accepted starting October 1. However, households whose income is solely from a fixed income source(s) may apply now. The following income types are considered a fixed income source: pension payments, railroad payments, social security payments, SSI payments, annuity payments, or IRA distribution payments.
The program also covers:
Weatherization services (insulation, weather stripping around doors and windows, etc.)
Furnace cleaning, repair, and replacement
Chimney cleaning and inspection
Emergency assistance
How Do I Apply for LIHEAP?
Apply Online in the SSP (Self-Service Portal): https://dhsbenefits.dhs.nd.gov/SSPPortal/public/?userType=client
Apply Locally – Print an application and return it to the Customer Support Center or your local Human Service Zone Office.
Apply by mail – Submit a request to have an application mailed to you and return it to the Customer Support Center.
If you have an energy related emergency (shut-off or disconnection notice, minor repairs) contact the Customer Support Center.
How Do I Contact the Customer Suport Center?
Email: applyforhelp@nd.gov
Phone: 1.866.614.6005 or 701-328-1000; 711 (TTY)
Fax: 701.328.1006
Mail: Customer Support Center P.O. Box 5562 Bismarck ND 58506
How Do I Contact my local Human Service Zone Office?
There's a local office waiting to assist you. For our customers in Pembina and Traill County to learn more information on program benefits and eligibility, contact:
North Valley Human Service Zone – Pembina County Office
300 Boundary Road West #3, Cavalier, ND 58220
Phone: (701) 265-8441
Office Hours: 8 a.m. to 5:00 p.m. Monday – Friday
Agassiz Valley Human Service Zone – Traill County Economic Assistance Unit
212 W. Caledonia Avenue, PO Box 190, Hillsboro, ND 58045
Phone: (701) 636-5220 | Toll Free: (888) 293-2298
Office hours: 8 a.m. to 4:30 p.m. Monday-Friday
2023-2024 Eligibility Guidelines:
Eligibility is based on a household's income. A household's income must be at or below 60 percent of North Dakota's median income and within the limits below: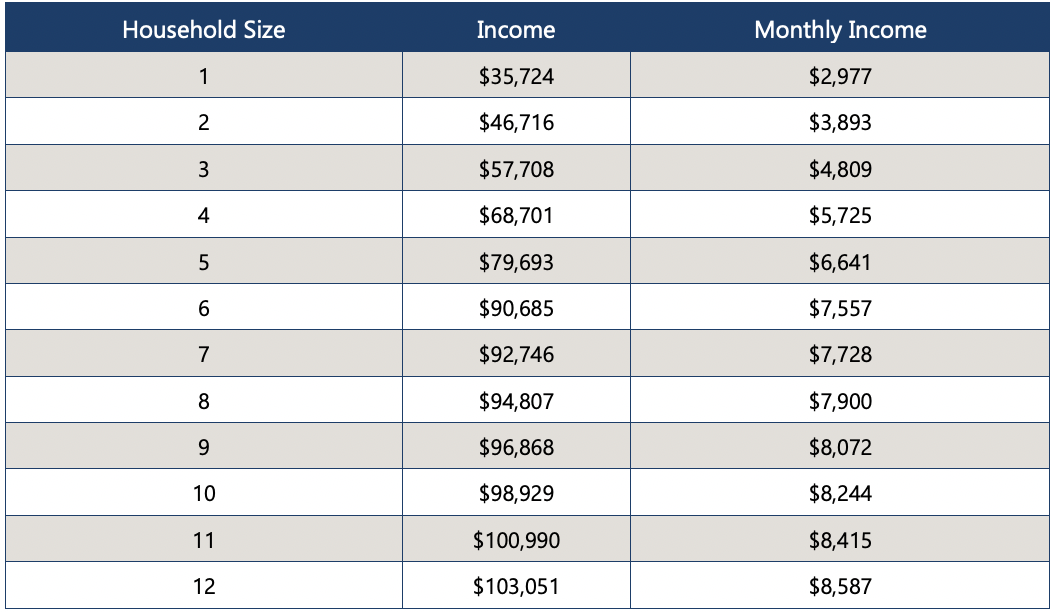 Both homeowner and renter households are eligible for the program. Individual tribal LIHEAP programs serve tribal members living on reservations in the state.
LIHEAP is a federally funded program administered by the North Dakota Department of Health and Human Services.